ME INSPIRING DEATH | #PostTranscendent
#Animation

THU-SUN / 22:40-23:50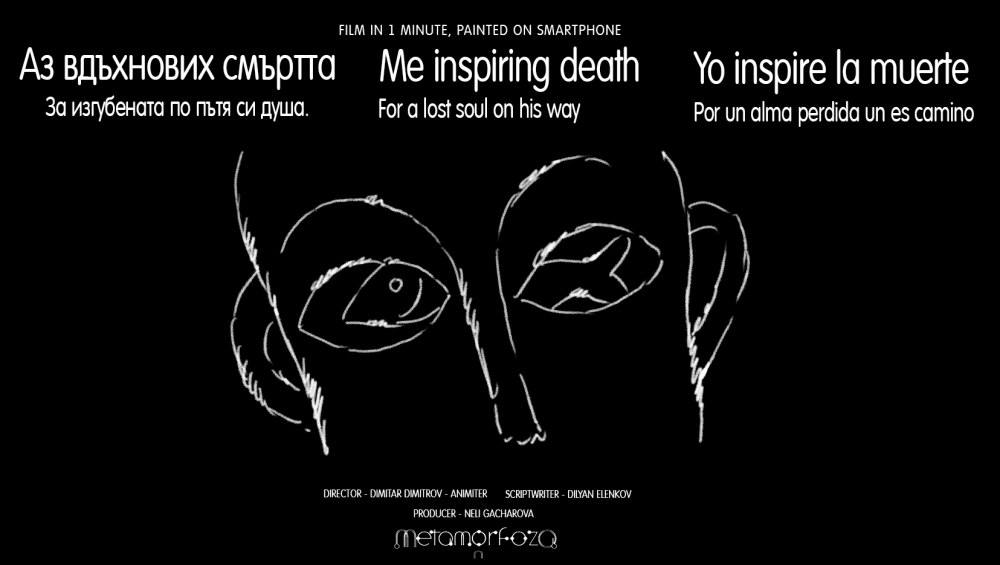 For a lost soul on his way.
Duration: 00'50"
Dimitar Dimitrov (BG)
Dimitar Dimitrov was born on 30/03/1975 in Sofia, Bulgaria. In 2003 he graduated with Masters degree in animation at the National Academy for Theatre and Film Art. Working in the field of classical cartoon, animation performances and theater productions, as well as television productions. Currently he works as 3D animator, and Special effects artist at Gameloft Sofia and 3D animator in Nova Broadcasting Group. His film debut "ABC" was selected in the student program of the festival ANNECY 2000. His next animated film "The Day of bleeding gums" 2014, drawn on a smartphone, participated in 120 film festivals, collecting over 20 awards, including iPhone FF, HOLLYWOOD WEEKLY FF, WFAF VARNA and others.
RELATED